Posted By: Admin in Production, Dewuan X. Davis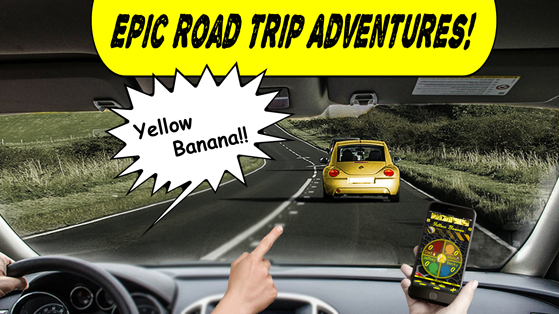 Prepare yourself for awesome adventure and competition every time you take a car trip with your family and/or friends!
If you spot a yellow vehicle, yell out "Yellow Banana!" The first player to collect 10 yellow bananas wins the game. Yellow motorcycles are worth 5 points, as are yellow slug bugs (Volkswagen Beetles) and yellow boats. If you happen to see a yellow airplane or helicopter, you get 10 points, giving you an automatic win!
Yellow Banana is played in honest fun, so feel free to tweak the rules amongst your family and friends!!
Yellow Banana is currently available on the iTunes App Store and Google Play. 
This Privacy Policy describes the information collected by dXdavis dot com through the YELLOW BANANA mobile application.

We highly respect the privacy of our app users.
We do NOT collect personal information.
The only things we do collect are anonymous statistics of the usage of the app, to understand it better, its usability and to improve the app.
We are using a third party service called Flurry Analytics for that. They store this information securely. This is only anonymous statistic information provided to us and no one else, to see were the week points of our app are.
We do not know about any other information such as: name, address, email, phone-numbers or photos.

We do not have in-app purchases.
It is a one time purchase of the full app.
We do not integrate any social media in the app.
We do, however, enable third-party advertising within the app.
For any doubts or suggestions please contact us: mail@dxdavis.com